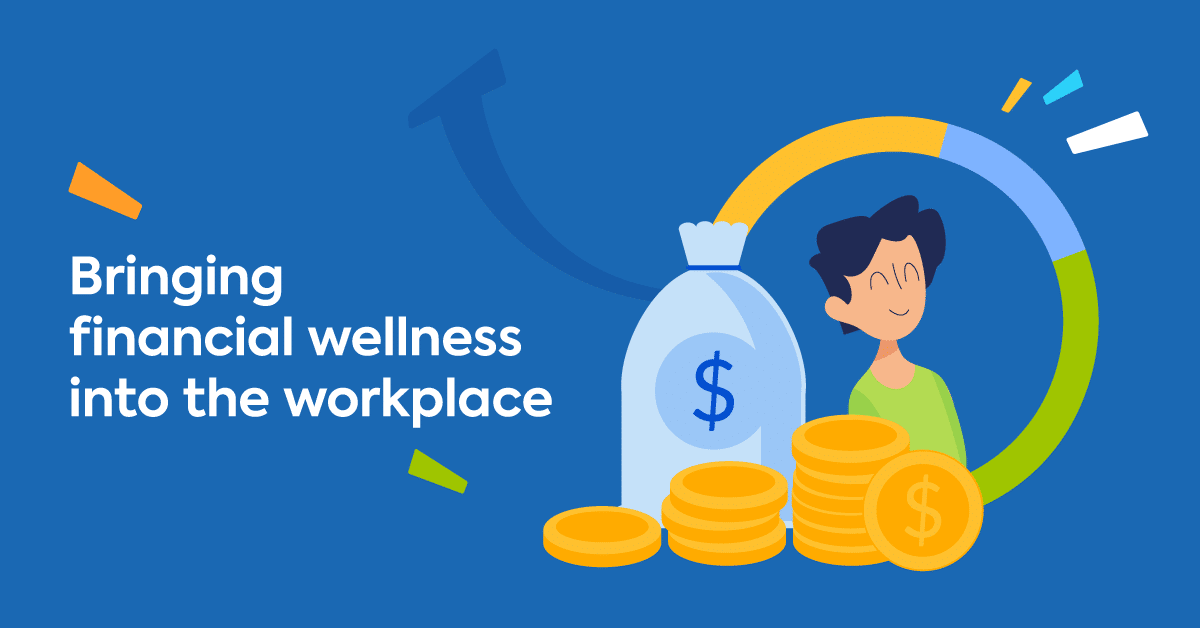 20 Mar

Financial Wellbeing in the Workplace

Financial Wellbeing. 

The rising cost of living is not only impacting us as individuals, but also businesses and our employers.  The continuing financial pressure means that staff are distracted and unhappy.  For most people, the most significant part of financial wellbeing is being able to earn a sufficient wage to enjoy a reasonable lifestyle.

What is employee financial wellbeing (EFW)? While there are multiple strands to the concept of financial wellbeing, which are discussed in detail in the CIPD's Financial Wellbeing evidence review, it can be thought of as an employee's ability to make the most of their money and finances on a day-to-day basis, while also being able to deal with the unexpected, like a bill for a car or household appliance breakdown, and being able to plan and save for the future.

The Money and Pensions Service (MaPS) refers to financial wellbeing as feeling secure and in control, alongside being financially resilient, confident and empowered. 52% all UK adults do not have a plan for their finances in retirement. MaPS Adult Financial Wellbeing Survey 2021 45% all UK adults do not feel confident managing their money and almost 9 million people are in serious debt. MaPS Adult Financial Wellbeing Survey 2021 Five million people approaching retirement age do not have an adequate retirement income and 1 in 6 have no pension savings Pensions Policy Institute/ Centre for Ageing Better, 2021 A useful framework is produced by MaPS in its UK Strategy for Financial Wellbeing. It suggests financial wellbeing is impacted by an individual's:
behaviour (for example, managing money, planning ahead, proactively seeking advice)
mindset (for example, financial confidence, spending control, engagement with money, saving orientation, digital engagement, and so on)
abilities (for example, financial numeracy, understanding of financial concepts, knowledge of where to access advice)
connections (for example, access to reputable financial guidance)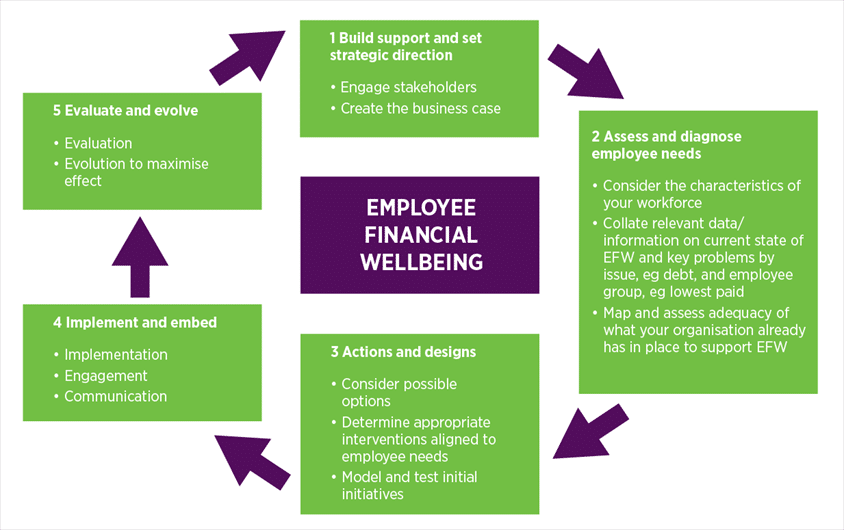 Poor financial wellbeing can lead to financial distress – when individuals struggle with their current finances or feel insecure about their financial future.3 As well as being caused by not having enough income to cover expenses, all of the above elements can underpin financial distress
Here are a few suggestions employers can do:
Ensure pay outcomes and processes are fair.
Pay workers as much as you can afford so those earning a lesser wage can earn enough to live.
Signpost employees to useful resources of financial information and guidance.
Employers could also look at free or subsidised meals on site, staff rewards such as gift vouchers, contribute to gym memberships (paying for a year up front can be cheaper).  Schemes such as mileage allowance payments and flexible working can also help your staff.
These are just some suggestions, you may already have some ideas of how to support your staff and have implemented them already.  Asking your staff for ideas which they can do anonymously helps staff to feel involved and valued and gives them the opportunity to put forward ideas that they feel will benefit them.