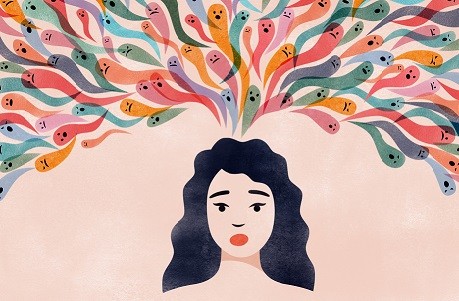 12 Jul

Right, Back to Work We Go.. (From August 2020)

During recent virtual networking meetings hosted by Thriving Workplaces, we discussed the apprehension and concern felt about returning to work. Many attendees expressed the disquiet circulating their workforce which of course was met with understandable and reassuring notions, but it made me think.. how can we help to honestly and supportively dispel these worries for the sake of arising staff mental health issues? Seems like an enormous task to take on but small steps make a difference. Remember the saying, 'Rome wasn't built in a day?

So how can we proactively support those staff who are returning from work after closures and furlough etc? Below are some of my immediate thoughts:
Increasing the amount of check-in's with staff
Sounds obvious right? But many companies may pull away from staff in fear of saying the wrong things, not knowing what to say at all or relaying the wrong information. This is completely understandable however as long as the right safety measures are in place (PPE, socially distanced, in a well ventilated room etc) management need not fear as having these somewhat difficult conversations at times not only shows you're human too but shows a willingness to offer support in a direct way by hearing staff out. By encouraging an open pathway for communication between staff and management, you can proactively seek out physical and mental health concerns surrounding COVID-19 and answer any questions your workforce may have which could impact their working schedules and roles. Other pros to increasing the amount of check-in's are
Sincerely demonstrating that you are considering their wellbeing, possibly reducing the likelihood of staff being 'off-sick' (many individuals admit to saying they have physical problems/pain rather than admit to mental struggle) as adjustments can be considered after said discussions
Having the chance to reassure your workforce that they will not be penalised or suffer financial loss if they need to self-isolate because of coronavirus.
Having conversations surrounding Test and Trace which could benefit your organisation and workforce by reducing the risk of an outbreak internally.
Consider Flexible Working
Over 9 million people have had to be furloughed since March 2020, with many more having to work from home (or as I like to call it, working AT home now). Companies have had to reinvent their own wheels rapidly and implement complex social-distancing rules and procedures on sites which has been a challenge to say the least to overcome. However there has also been a burst of innovative and creative pathways born from this stressful and somewhat 'touch and go' time. We have all had the opportunity to focus on our work/life balance or lack of it, which has encouraged companies to adopt a more flexible framework for roles and shift patterns etc. Consider implementing 'working from home days' where possible for job roles that can be accomplished anywhere, anytime. Managing staff workloads should be about looking at the output, rather than policing staff and their hours, staff shouldn't feel bad for taking time out if their work has been completed. This will help to shift a distrusting, judgemental culture into a more confident and authentic one, rewarding staff on their output. This can also help to build a rota plan for staff if they are sharing the same office/work space needed to maintain social distancing.
Explore offering a Wellbeing Package
A Wellbeing package, what on earth is that? What I mean by this is creating a list of support resources that your staff have access to and can use at any time. Ideas of what to include this could be:
Wellbeing Audit – auditing your staff by distributing a health and wellbeing survey with added COVID-19 related questions will actively seek out staff's concerns and worries, just like with check-in's however by making this anonymous and flexible, it increases the chance of the responses and honesty. At Thriving Workplaces, we can provide support in constructing an audit so reach out if you'd like to hear more about this! Sharing the results with your workforce supports furthermore the willingness to change negative culture patterns.
Provide Mental Health First Aid training to staff, especially those in management and client facing roles. As previously mentioned all over my LinkedIn and blog posts, implementing MHFAiders within your company provides an another avenue available for staff who seek support and signposting in this area. Having staff competent at dealing with mental health crisis' on site and even adjusting this to providing support and action from home (depending on their WFH schedule) is a necessity all companies should adhere to having. Alongside this, courses that focus on individual resilience and wellness/mindfulness topics are highly recommended.
Explore utilising other services that can help contribute to supporting, stabilising and sustaining positive mental health such as; Stop Smoking services such as SmokeFree Norfolk, Life Coaching with companies including Sanctus, Drug and Alcohol Misuse services for instance, Change Grow Live and Online CBT platforms such as SilverCloud. If these services seem too 'heavy' for your volume of staff, ALWAYS double check to see if your workplace has access to a company-paid E.A.P (Employee Assistance Programme), if so explore if there are free and confidential counselling lines available to the workforce. Introducing these various 'tools' in your company 'toolbox' can give staff clarity and control over their own mental health state and if it helps by saving them money also, that's another weight of their minds.
'The most successful businesses put their employees at the heart of their organisation and validate all aspects of wellbeing'
I'm not here to say that if you successfully complete all of the above, that all deep rooted issues within your workforce are sorted. I'm here to stress how important it is to be mindful of both yourself and other's worries and concerns about returning back to work. It's understandable and you're not alone, most of us experience the fear of the unknown and work better when either rules, restrictions or perimeters are in place, however as we've all become to realise and slowly accept, there is no clear cut agenda here and the goalposts are moving almost continuously. My advice? Adhere to social distancing and promoting strict cleanliness around your workplace but always take into consideration your employees wellbeing, not only just in a global pandemic but every day moving forward. Hopefully if you implement some of the above at least, progress will be made 🙂
Written by Shannon Turnbull | Workplace Health Facilitator @ Thriving Workplaces
For any further help, support or questions always feel free to contact Thriving Workplaces on [email protected]