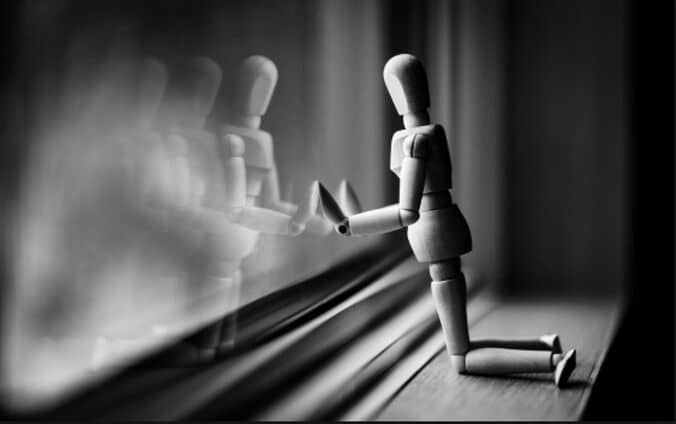 12 Aug

Self-Reflection and Using Journaling as a Tool

Self-reflection can be one of the hardest things to do, especially if you've never attempted to do it before and may not know where to start. However once started, it can be a great tool to use for your personal development. But what do we mean by this?

Self-reflection is the time you give to yourself to reflect on your attitudes, actions and thoughts. It can help you to highlight any key areas where you would like to change your perceptions, recognise places you have been and grown from, therefore showing improvements and identify goals you'd like to set for yourself to achieve what means the most to you. Essentially it is an important part of our personal growth.

In order to start on your own self-reflection journey, time needs to be set aside. By making the effort to be with yourself to think about only yourself, you're starting to prioritise yourself and sometimes, that's the hardest thing to do. We always seem to not have 'enough time'. A way in which you can support yourself to find the time and make self-reflection a priority, is with the help of a journal. Journaling is a fantastic way to note down your inner thoughts and feelings but also your achievements and personal goals. Jotting this down alongside taking the time out to think about YOU will help kick-start you on this trip of exploring your inner self to achieve optimal wellbeing.

Ideas for self-reflection and journaling could include asking ourselves:
What are my greatest successes?
What could I have done better?
What are my happy moments?
What are the areas of my life I wish to improve?
What do I need to let go of?
What do I want to achieve?
How am I going to achieve the things I want?
What is meaning of happiness for me?
What creative ideas do I have?
What relationships would I like to strengthen?
What relationships are best to end?
Have I done enough exercise to help my mental health?
What exercises could I start doing to improve my wellbeing?
What are my personal strengths?
What are my personal weaknesses?
Self-reflection also means giving ourselves some much needed self-care and love, this could be making sure you find the time to do the things that make you happy, each week, whatever it may be. You could write new affirmations every month that become your mantras, helping you to digest and cope with the ever-changing world around you. Connecting with others may be high on your priority list so allowing time to catch-up with loved ones can be an area to focus on within your journal, highlighting those you've reached out to.
Self-reflection may not work for you, but you won't know until you try and that's the fun of it. Identifying your triggers and what spurs you on to find the meaning of life, can empower you to progress in your life in the way YOU want to. Get rid of those habits that have been holding you back, embrace new relationships that you have made stronger and be the happier and best version of you.