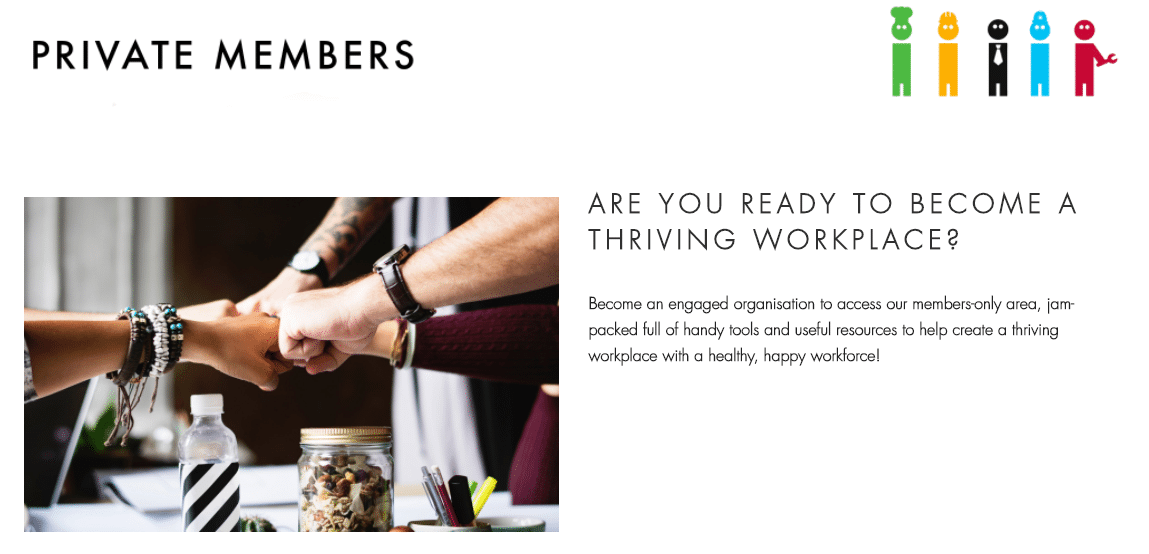 13 Nov

OUR ONLINE MEMBERS AREA IS HERE!

Thriving Workplaces is very happy to launch our new members-only online area to complement our support offer for engaged workplaces.

No more endlessly searching online for workplace health initiatives, research and resources – we've done the hard work for you! This is a one-stop-shop for all things Workplace Health from downloadable guides to information on upcoming national campaigns and policy templates, we have everything you need to make your organisation the healthiest and happiest place to work!

Our model provides a strategic framework for you to understand and improve the health and wellbeing of your workforce and our expert staff, using digital analysis tools, will support you every step of the way whether you are starting from scratch or wanting to enhance the good work already in place!

As part of our service we provide workplace training, including the RSPH Level 2 qualification in Understanding Health Improvements and Mental Health First Aid as well as quarterly networking events. To make it even easier for you to book on to these sessions we also have an online events calendar coming very soon to our members area where you can view dates, venue details and request a place!

ACCESSING THE HANDY RESOURCES AND POLICIES COULDN'T BE EASIER…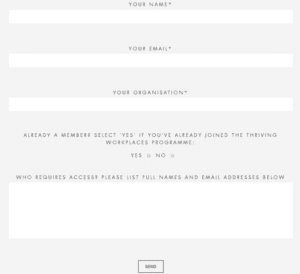 Any organisation who is engaged with our service is able to access the members-only area! Specifically Workplace Health Champions and HR will benefit from accessing this area when planning workplace wellbeing initiatives or when devising new policies and strategies in regards to workplace health.
Just click 'Sign Up' and pop in a few details – we ask for your name, email address and organisation as well as any names and email addresses of others in your workplace who would benefit from access (as many as you like!). That way, if you have a wellbeing board or a number Workplace Health Champions, you can all sign in individually to use the site.
Once you have done this you will receive an email from ourselves detailing your unique username and password and you're good to go!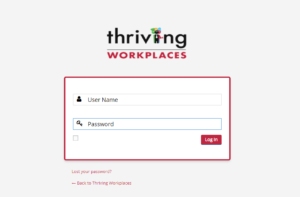 Select 'Log In' from the MEMBERS drop down menu and enter the username and password sent to your inbox to access the site. You will then be redirected to the Members Home Page where you can explore all things workplace health!
NAVIGATING AROUND THE MEMBERS AREA IS SIMPLE!
As part of our service we can help your organisation make improvements based on the Norfolk Workplace Wellbeing Charter standards; Leadership, Attendance Management, Mental Health and Wellbeing, Smoking and Tobacco Related Ill Health, Healthy Eating, Physical Activity and Drug and Alcohol Misuse.
Therefore, it made sense for our members-only area to include a section for each standard providing lots of helpful resources and signposting to relevant local support services!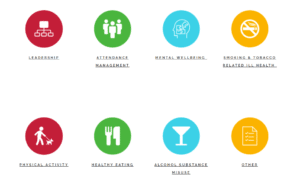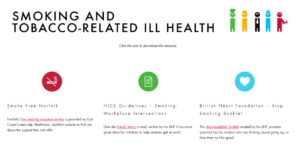 By clicking on 'Resources', then choosing a Charter standard you can see all resources, research and articles relating to that standard, simple!
Likewise with our stock policies, just click on 'Policies' and choose a topic area to find all related documents. Just download, edit, add your organisations name and communicate to your workforce and you've most likely made an almost instant improvement on the Norfolk Workplace Wellbeing Charter!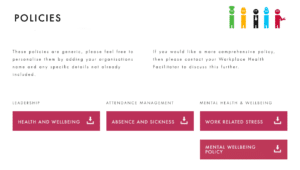 We will be constantly updating this area, adding new resources, linking new websites and keeping you up to date with all of the national awareness days and campaigns! So keep checking back regularly to make sure you don't miss out!
DON'T PANIC! IF YOU'RE NOT YET ENGAGED WITH OUR SERVICE YOU'RE NOT TOO LATE!
Either pop us an email or complete the 'Sign Up' page and we can arrange to meet with you to discuss how we can support your organisation!