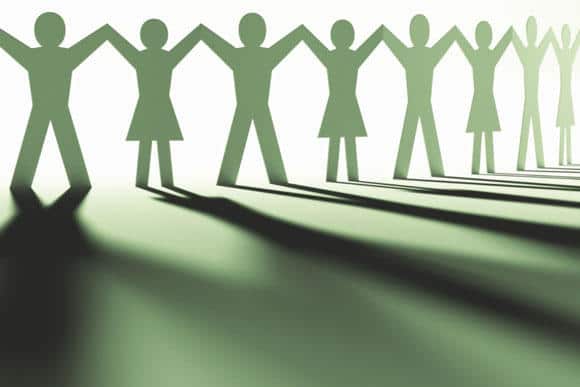 26 Feb

5 key steps to an effective workplace wellbeing strategy

Health and wellbeing in the workplace is a huge topic, from smoking to mental health, it can be hard to know where to start. Although we encourage a holistic health and wellbeing strategy, this is for the long term and prioritisation is important to prevent it becoming overwhelming. Our service now works with over 40 different workplaces across Norfolk, and we've identified 5 key steps that are simple and effective in kickstarting your new workplace health strategy and are useful in every workplace.

COMMUNICATION, COMMUNICATION, COMMUNICATION

One of the key questions that we ask in our staff survey is whether employees have noticed any health initiatives in the workplace or if they know about a Workplace Health Champion. Often, organisations who have already made efforts to create a healthier workplace are shocked to hear that these efforts have not been noticed!

Communication underpins all the following steps and addressing any of your organisations shortcomings in this area should be your first step. Although it might sound bureaucratic, having a formal communications policy or statement in place is the most effective way to get everyone on the same page when it comes to cascading issues throughout the workplace. By highlighting different methods of communication, as well designating opportunities to bring up health and wellbeing at supervisions, it ensures that health and wellbeing is always on the agenda.

As with all policy, this should be regularly updated and reviewed considering what aspects of the policy have been effective and what could be changed to better suit your organisation.

CHANGE FROM WITHIN

Effective health initiatives must be relevant and specific to the workplace, but senior members of staff are often unaware of the key issues to those on the ground level, as well as how to communicate and enact change. Workplace Champion training is a fantastic resource for ensuring that workplace health initiatives come from the ground up. The RSPH level 2 qualification in Understanding Health Improvement empowers employees to become involved in the overall strategy and to offer support to peers.

But why stop with just one champion? Each area or shift pattern of a workplace has different health priorities and different communication barriers that might only be realised by the employees within that group. A health and wellbeing board with representatives form all areas of the workforce allows for everyone's needs to be addressed as well as sharing the workload of organising health promotion evets. Health Champions at Thriving Workplaces can access the resources section of our members' only area for a one-stop-shop of resources to make health promotion even easier, as well as attending out Champion Networking events to gain valuable ideas and resources from champions at other organisations.

BRING MENTAL HEALTH TO THE FOREFRONT

It seems that every week there is a headline around mental health in the workplace, whether it be the prevalence (1 in 6 working people) or the cost to business (£34.9 billion each year) workplaces are taking note, with good reason!  The evidence shows that mental health problems are lessened when they are addressed early, and employment is good for a person's mental health and wellbeing. Statistically, nearly everyone has a colleague who is living with a mental health condition, so mental health awareness is something that every workplace should be considering.

Just having some resources available in a breakroom to signpost employees towards local services can let employees know that they won't be discriminated against for raising the issue of their mental health. You can take it a step further by offering Mental Health First Aid training. One or more members of management undertaking this qualification can help individuals feel more comfortable about bringing up mental health issues, and they would be in a better place to recommend self-help resources and signpost towards professional help. If someone in the workplace is having a mental health crisis then there will be someone who knows how to help and what professional help to call.

LOOK AT YOUR SICKNESS ABSENCE

One of the main motivators for workplaces in initiating a health strategy is in reducing sickness absences and in turn costs.  Did you know that the average sickness absence per employee in the UK is 6.5 days per year, and that this increases to 8.2 days if they are physically inactive? The total cost to the UK economy is £29 billion each year.

If you aren't already, it's a good idea to start recording and categorising sickness absences. Along with conducting a full staff survey and listening to feedback from your staff, this is a valuable tool in finding out what health issues most affect your workforce. Some types of sickness absences aren't preventable, and the first step to preventing them in the long term is knowing what they are.

GET EVERYONE MOVING

Over a third of adults are not hitting the minimum 150 minutes of physical activity per week, that's just 30 minutes 5 times a week. From our survey we can see that one of the most common reasons for this is "not enough time". As you can see from the statistics above, physically activity is not only good for the individual but for the business. A physical activity statement defines what physical activity is and how your organisation is committed to encouraging more exercise.

Whilst the statement is important for communicating this to all staff, the most important thing that a workplace can do is to imbed the culture into the working day. Walking or standing meetings, step challenges or considering a lunchtime or after work running club are fantastic ways to create more time within the day for exercise. If you want to try some new sports, registration for the 2018 Active Workplaces Business Games is now open, having entered a team last year we can highly recomend the event!

WANT SOME HELP?

Thriving Workplaces is assisting a wide range of organisations across Norfolk to improve the health of the working population. We offer bespoke solutions including policy guidance, training and networking events to share solutions, and best of all we are free to workplaces in Norfolk! To find out more about what we do, take a look at our brochure and get in contact, we'd love to meet and discuss how we can work together to help you create a Thriving Workplace.